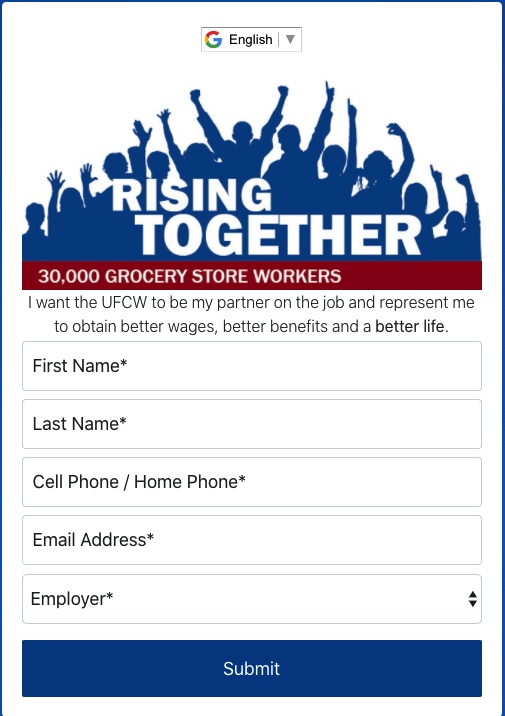 On September 1, 2015, the National Labor Relations Board issued a memorandum allowing e-mail exchanges and various 'internet/intranet sign-up methods' to support a union organizing petition instead of (or in addition to) traditional authorization cards used for the past 60 years.
Before that ruling, unions collected signatures of intent either through authorization cards or signature lists. This meant that organizers had to take the time to visit with potential members in order to obtain the necessary signatures. The nature of some industries could make traditional organizing difficult. Gig workers, second shift workers, or workplaces that are geographically spread out challenge the ability of signature collection.
Enter electronic organizing. With email messaging, social media messaging and text messaging, organizers can engage with workers where they are. Sending a link to the potential member that points to an online form can generate a quick authorization signature.
The NLRB requires all electronic signatures to be accompanied by the signer's name, e-mail address or social media account, phone number, authorization language agreed to, date, and name of the employer. Signatures cannot contain private identifying information like the signer's date of birth or Social Security number. Unions submitting electronic signatures must provide a declaration attesting to the methods used to validate the signature.
Todd Crosby, director of organizing for the United Food and Commercial Workers (UFCW), points out that electronic organizing has its unique challenges.
"Organizers for decades have honed their craft," Crosby says. "We know the skillset and tactics to use in a home call or when visiting with folks in a restaurant or a break room, but there are new twists on how you get someone to engage in a text message and to attend a virtual organizing meeting."
Crosby notes that there are also issues with access for the workforce to get them to engage.
"Not everyone has access to a smartphone, or to the internet in their homes, so you can't completely rely on digital. The process is probably easier in some industries than in others."
As for success rates, Crosby notes that they haven't drilled down fully on the difference between a campaign conducted electronically versus one that is conducted traditionally, but he does say that "Engagement rates are getting better as organizers continue to hone their craft in an increasingly digital world. Acting collectively through digital means. It's still a work in progress"