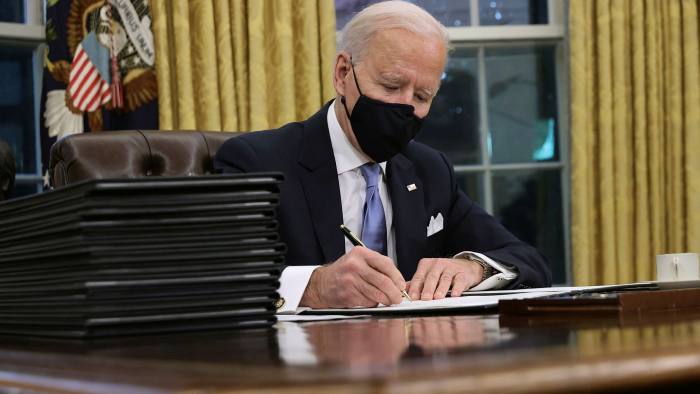 BIDEN RESTORES COLLECTIVE BARGAINING POWER TO FEDERAL EMPLOYEES
Federal employees once again have protections at work. On January 22, President Biden revoked Trump's anti-union Executive Orders 13836, 13837, and 13839.
In 2018, President Trump issued the three executive orders that systematically obstructed and impeded federal employees' unions ability to collectively bargain, restricted the use of official time, and charged unions for the use of office space. Under the orders, workers were responsible for filing their own grievances and were limited to meeting with union representatives before and after work or during their lunch.
In his order to rescind, President Biden went a step further by directing agencies to bargain over permissible, non-mandatory subjects of bargaining when contracts are up for negotiation so that workers have a greater voice in their working conditions.
American Federation of Government Employees (AFGE) National President Everett Kelley issued a statement on Biden's actions saying,"We thank President Biden for taking swift and decisive action to undo these illegal union-busting executive orders. This is a new day of hope for federal workers, our union, and the American people we serve."
AFGE is the largest union representing federal and D.C. government workers. Kelly went on to say that President Biden's action to "restore workplace rights and protections for federal employees, along with his commitment to partner with labor unions as a good governance ally, means we can hit the ground running to help his administration deliver on vital priorities for the American People." ■