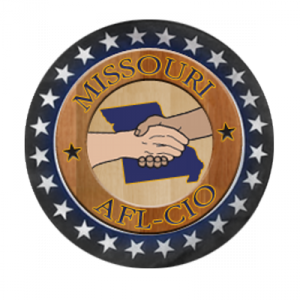 The Missouri AFL-CIO and a coalition of local unions called "Preserve Middle Class America" are looking to gather enough signatures to place Missouri's recently passed "right-to-work" to work law on the ballot in November 2018.
The coalition wants to give voters the chance to weigh in on the issue after it was pushed through the GOP-controlled Legislature this year and signed into law by Republican Gov. Eric Greitens. The coalition must gather enough signatures by August 25 to stop the law from taking effect and to place it on the ballot. Missouri residents can call a referendum on a new law by collecting signatures totaling five percent of voters from two-thirds of the state's congressional districts.
The new law, which was set to go into effect Aug. 28, would allow employees in unionized workplaces to opt out of paying union dues for the cost of being represented. Greitens says the change will boost the state's economy by attracting more businesses, a claim the facts show is not true.
Efforts to pass a right-to-work law last year were stymied when Missouri's former governor Jay Nixon vetoed the bill.
The referendum needs 140,000 signatures to get on the ballot, but the coalition is aiming to get around 300,000 to be safe.
There are over 260,000 union members in Missouri, Ryan Burke, senior field representative with the AFL-CIO, who conducted a signature-gathering training at IBEW Local 1, said. "If you all just do your job, go back to your locals and your friends and family and collect your signatures, we can get there."
Since 1914, Missouri voters have had the chance to vote on 26 referenda – 24 laws were overturned because of those votes. According to a poll conducted by the Missouri AFL-CIO, a plurality of voters opposed right-to-work, and the plurality grows when voters are informed of what the law does.
According to the Labor Tribune, other states that have passed right-to-work have lower wages, fewer benefits and more dangerous workplaces. They also, on average, have seen smaller median income growth than Missouri. In fact, two of Missouri's RTW neighbors – Kansas and Oklahoma, lost jobs last year while Missouri created more new jobs than all its right-to-work neighbors.