By Thomas J. Kriger, PhD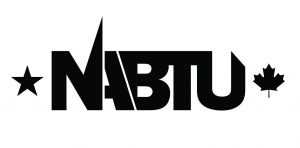 Registered Apprenticeship, the gold standard for workforce training, is an integral part of the Building Trades "brand" in the US construction industry. The highest quality training programs in the industry guarantee that signatory employers have access to the most highly skilled and safest workforce in the industry. Recently, you may have heard about proposals out of Washington, D.C. for expanding apprenticeship in the U.S. through the creation of new forms of apprentice training.
While the Building Trades strongly supports the expansion of apprenticeship into industries that currently lack this type of training, we don't want to lose sight of the need to preserve and strengthen the system of Registered Apprenticeship. Registered Apprenticeship, at its heart, is a structured on-the-job learning experience that combines the best of "earn and learn" training with high quality, classroom-based supplemental instruction. These programs must "register" their training standards, curricula and instructor qualifications with the US DOL or appropriate state apprenticeship agency, thus providing third party certification of program quality, breadth and depth, and expected outcomes. For over 100 years, Registered Apprenticeship has proven to be a reliable pathway to the middle class, complete with benefits and pensions, for Building Trades members.
Among construction apprentices in the U.S. today, 75 percent are trained in the joint apprentice training committee (JATC) system, which the Building Trades operate in cooperation with their contractor partners. We know from over 100 years of experience that robust, labor-management commitment to and investment in craft training ensures the necessary and portable skills for workers to meet specific demands of employers and entire industries. Coupled with increased investments in infrastructure, Registered Apprenticeship can unleash broad, sustainable growth throughout the country, while also allowing for career pathways for under-served communities including communities of color, women, returning citizens and transitioning veterans
In the Building Trades, these apprenticeship career pathways have been fully developed through articulation agreements and other relationships with U.S. colleges and universities. All Building Trades apprenticeship programs, for example, have been assessed for higher education credit. In fact, NABTU considers apprenticeship training 'the other four-year degree.' If the Building Trades training system, which includes both apprentice-level and journeyman-level training, was a degree granting college or university, it would be the largest degree granting college or university in the United States — over 5 times larger than Arizona State University. In fact, NABTU's training infrastructure is rivaled only by the U.S. military in terms of the quality and depth of skills training.
US Labor Secretary Alexander Acosta framed this issue correctly when he observed, "if you look into the Building Trades, there's almost a billion [dollars] that's spent every year [on training], and that's all private sector money. The Building Trades have put together labor-management organizations that jointly invest in these [registered] apprenticeship programs because they know both on the labor side and the management side that a skilled workforce is critical to the Building Trades. And that's how it's worked for a number of years."
With over 1,650 training centers throughout the United States and 20,000 experienced and highly trained instructors, NABTU and its contractor partners will continue to promote our successful model and remain key stakeholders in this process initiated by the Administration to increase access to robust apprenticeship programs in other industries. We know from experience that Registered Apprenticeship can achieve the desired effects of both meeting the workforce needs of employers and industries, while also ensuring stable and prosperous middle-class careers for American workers.