By Robert Martinez, Jr.
Working people were promised the world in 2016. Candidate Trump boastfully proclaimed that, if elected, "you won't lose one plant. You'll have plants coming into this country. You're going to have jobs again… I promise you."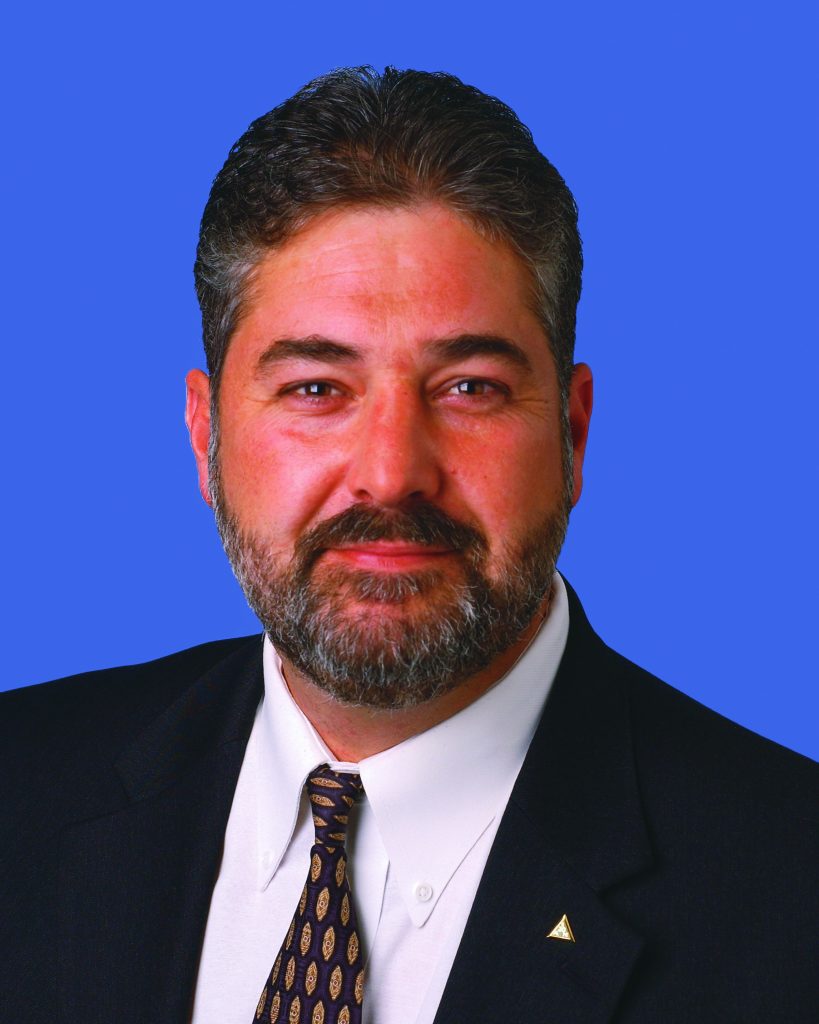 Here in the Machinists Union, especially among our members in the aerospace, defense and manufacturing industries, promises to stop decades of offshoring and outsourcing were at least worth listening to. As an aircraft assembler by trade who has seen critical defense jobs from my plant move to Mexico, I know the toll that job loss takes on families and communities.
So when a business man with a brash attitude told the nation that he would put working people first, many of our members took Trump for his word. Four years later, it's time to take a look at the president's record.
Thousands of good manufacturing jobs have been cut and hundreds of plants closed, even before the COVID-19 pandemic.
Failed to deliver a fair trade deal with China or Mexico that would benefit workers instead of Wall Street.
A massive corporate tax giveaway that ended up in the pockets of CEOs, but not for worker wages and benefits.
Attacked Social Security and Medicare by proposing to cut payroll taxes, putting both programs in jeopardy.
Eliminated health insurance for 27 million Americans, despite promising to provide healthcare for everybody.
President Trump's record of broken promises and failed economic policies have directly affected our members. Since 2016, well before the ravages of COVID-19, more than 50 IAM-represented facilities have shut down, throwing thousands of IAM members out of work.
In almost every instance, our union sent a letter to the president asking for the White House's assistance in saving these jobs and communities. The response? Not a word from this president.
Trump didn't lift a finger to help us save thousands of U.S. jobs at Harley Davidson in Missouri, Electrolux in Minnesota, Siemens in Iowa or Schneider Electric in Indiana—just to name a few. His inattention and inaction speaks volumes about his real priorities. It has become clear that working people simply do not matter to this president, unless we are serving as a prop for a photo-op.
When this president took office, I said I would call balls and strikes with this administration. Between the fumbled response to coronavirus pandemic, the job loss that rivals the Great Depression and the daily rhetoric that serves only to divide working people—this president has struck out with the Machinists Union.
Our membership made that clear when the IAM held the American labor movement's first-ever rank-and-file vote for a presidential endorsement. This March, every IAM member was given a say in who our great union endorsed for president of the United States. The result was clear—we need change in the White House.
We need a president who will build an economy that works for working people, not just those at the top. We need a country where working people have a real shot to prosper and where hard work will allow them to achieve the American Dream. For our union, that means electing Joe Biden, Kamala Harris and candidates up and down the ballot who will fight for working people, instead of offering empty rhetoric.
The IAM is mobilized at every level to turn this country around, and restore real leadership to the White House and the halls of Congress. We are rolling up our sleeves and doing the work of putting this nation back on track.
We are phone banking, knocking doors, distributing literature and making sure that all of our members are registered to vote—and, most importantly, making sure they do vote. Together, with the labor movement united, we can win this November and end this national nightmare.
But time is of the essence. Our future and the future of our children and grandchildren depend on our action now.
Let's get to work, Sisters and Brothers.■