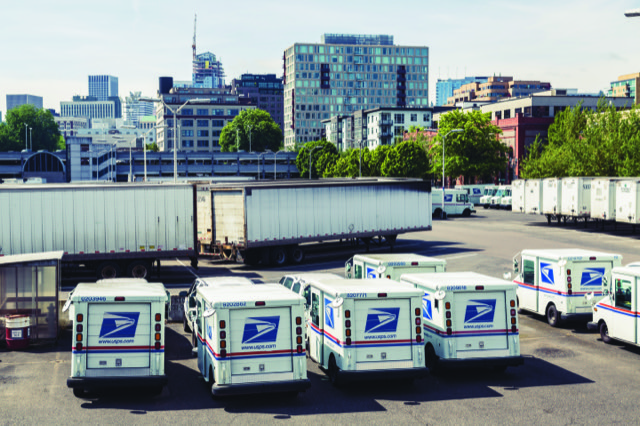 In an online petition addressed to President Biden and Senate leadership, the American Postal Workers Union (APWU) is asking the leaders to quickly fill the four vacancies on the Postal Board of Governors in order to oust Postmaster Louis DeJoy, whose administrative decisions are destroying the postal service.
In December, Trump nominated Republican Roy A. Bernardi, the former mayor of Syracuse, NY, to the U.S. Postal Service's Board of Governors. The Postal Service's Board of Governors is a nine-member board and Bernardi's nomination would have solidified a Republican majority had he been confirmed by the Senate. On January 3, his nomination was returned to the President under the provisions of Senate Rule XXXI, paragraph 6 of the Standing Rules of the Senate. which adjourned the Senate before his nomination could be taken up.
Bernardi's nomination would have replaced outgoing Democratic Board member Ron Bloom and could have led to a solid conservative majority at the helm of the Postal Service.
Instead, President Biden now has the opportunity to nominate up to four individuals to the Postal Board, allowing for a Democratic majority. Rules of the Board state that only up to five Board members can belong to any one party — but federal law allows for a maximum of nine Board members.
Why Do Biden's Picks Matter?
The Board has real power. The current Board hired Postmaster General Louis DeJoy and has supported his mail-delaying policies. A pro-postal majority can hold the Postmaster accountable and can build a USPS that is committed to a vibrant, public and universal postal service.
President Biden cannot fire Postmaster General DeJoy, however, Biden's appointments to the Postal Board can.
While campaigning, Biden told postal workers that filling the Board vacancies was a priority. Now, with a Senate majority, Democrats are positioned to fill the Board's vacancies with members that can fire DeJoy and take back the USPS.
Sign the APWU petition calling on the President and Senate to fill the positions swiftly at www.apwu.org ■