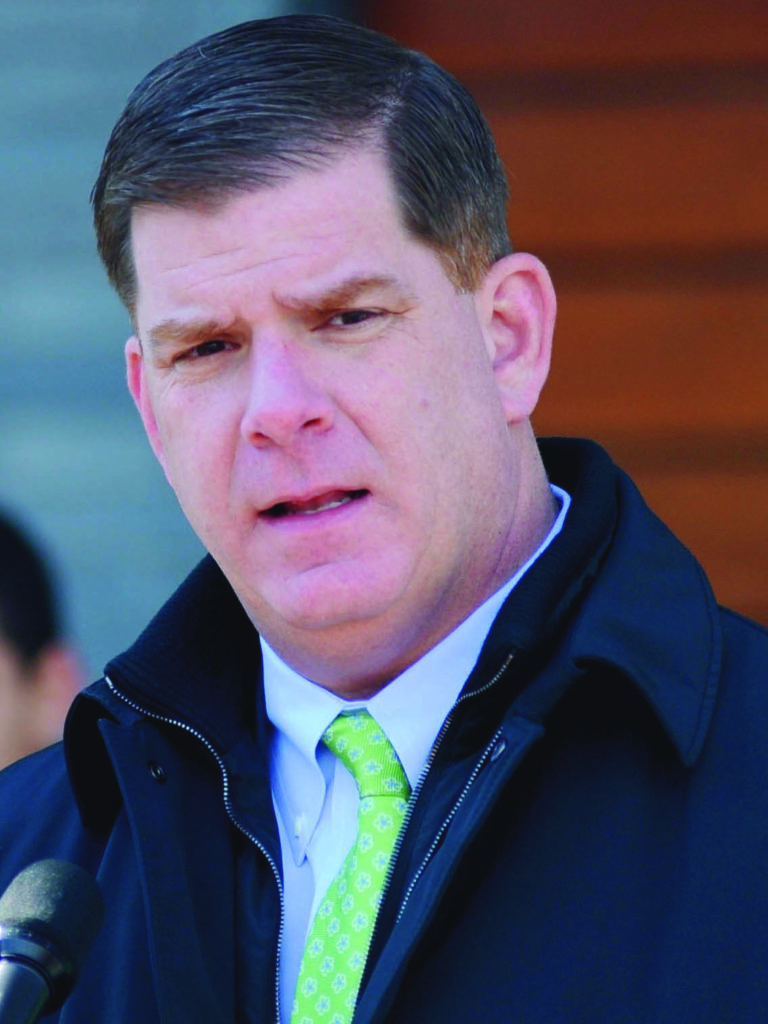 For the first time in nearly half a century, a union member will hold the highest office at the Department of Labor.
Former Boston Mayor and Building and Construction Trades Leader Marty Walsh was sworn in as Secretary of Labor on March 23 by Vice President Kamala Harris.
Walsh, a member of the Labors' International Union of North America (LiUNA), is the son of Irish immigrants who came to the U.S. in the 1950s. In his first post to the DOL's blog as labor secretary, Walsh wrote about how his father's membership in LiUNA Local 223 was his family's pathway to the middle class.
Walsh writes, "The union was our way into the middle class. It meant a fair wage, so we could have a home and give back to our community. It meant safety on the job, so we didn't have to live in fear of an accident derailing our lives. It meant a pension, so my parents could retire with dignity. And it meant health insurance, so our family had access to quality care."
In his blog post, Walsh outlined a few of the issues he says are "tangible needs for millions of Americans."
Ensuring all workers have fair pay, health care, unemployment benefits, safe workplaces and a secure retirement.
Ensuring equal access to good jobs.
Ensuring workers have a seat at the table in shaping workplace conditions and policies.
Bolstering career education and job training.
Increasing access to mental health and substance use treatment. ■