On May 10, the AFL-CIO, the Service Employees International Union (SEIU), the Sindicato Nacional Independiente de Trabajadores de Industrias y de Servicios Movimiento 20/32 (SNITIS) and Public Citizen announced that they have filed the first complaint under the Rapid Response Mechanism of the United States-Mexico-Canada Agreement (USMCA) against Tridonex, an auto parts factory located in Matamoros in the state of Tamaulipas, Mexico.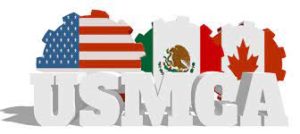 The case, the first of its kind, will test whether Mexico's labor reforms and USMCA's Rapid Response Mechanism can deliver for Mexican Workers who've beend enied their fundamental right to organize and bargain for better wages and working conditions.
Tridonex is a subsidiary of Philadelphia-based Cardone Industries, which is controlled by Toronto-based Brookfield Asset Management, the AFL-CIO said. In 2016, Cardone announced plans to move its brakes division to Mexico and lay off more than 1,300 workers in Philadelphia.
The complaint cites labor violations including that workers have not been able to elect their union leaders or ratify their collective bargaining agreement, and that more than 600 workers were fired by Tridonex in acts of retaliation for supporting SNITIS. It also accuses the state of Tamaulipas of denying workers the right to choose the union that represents them.
SNITIS is an independent Mexican union formed to replace a corrupt "protection" union. According to a press release issued by the AFL-CIO, SNITIS was formed after "worker protests in 2019 forced the maquiladoras in Matamoros to raise wages."
The release states, "for two years, workers at Tridonex have been harassed and fired for trying to organize with SNITIS… Their lawyer, Susana Prieto Terrazas, gained international media notice after the Tamaulipas governor, who is opposed to labor reform, had her jailed for a month in a state penitentiary that was ridden with COVID-19 on trumped-up charges. Prieto was only released after agreeing to internal exile in another Mexican state and a ban on appearing in labor court."
Mexico Violates USMCA
"USMCA requires Mexico to end the reign of protection unions and their corrupt deals with employers," said AFL-CIO President Richard Trumka. "The ongoing harassment of Susana Prieto and SNITIS members is a textbook violation of the labor laws Mexico has pledged to uphold."
"Tridonex workers are suffering from the abuses of a corrupt and criminal union leader, who is protected by the company so that it can continue providing precarious wages and working conditions," said Prieto. "All of this through oppressors who harass, intimidate and beat the workers with the consent and protection of Tamaulipas Gov. Francisco García Cabeza de Vaca. We are fighting so that no one ever is afraid of freely electing the union they wish to represent them and to make history, ending several generations of modern slavery."
"Tridonex's suppression of workers' rights has cost our members in Philadelphia hundreds of good manufacturing jobs, and now they're doing the same to workers in Matamoros," said SEIU International President Mary Kay Henry. "USMCA requires Mexico to enforce its labor laws and the Rapid Response Mechanism was designed to ensure facility-specific enforcement opportunities to help workers here at home and in Mexico who want to join together in unions, have safe workplaces, and raise their families with dignity."
If the Biden administration decides there is sufficient evidence of workers' rights being denied, it would then request that Mexico conduct a review of the allegations. Under the Rapid Response process, the factory could face penalties, and repeat offenders could have their goods blocked from entering the U.S. ■