President Biden has named former AFL-CIO Chief of Staff and trade official, Thea Lee to head the Department of Labor's international affairs division. In her capacity at the DOL, Ms. Lee would be the undersecretary for international labor affairs where she would oversee the bureau that investigates labor rights, forced labor and child trafficking around the globe.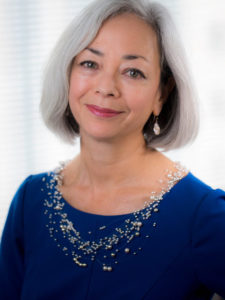 "Thea Lee is a tireless advocate for workers and a brilliant trade economist, and there is no better person to help strengthen enforcement of labor standards that increase the power of workers in the U.S. and around the world," said AFL-CIO President Richard Trumka.
Lee spent 20 years at the AFL-CIO before leaving her post as chief of staff in 2017 to helm the Economic Policy Institute (EPI).
Lee is co-author of The Field Guide to the Global Economy, published by The New Press, and has authored numerous publications on the North American Free Trade Agreement, the impact of international trade on U.S. wage inequality, and the domestic steel and textile industries.
"I have worked with Thea for more than two decades and learned from the knowledge and care she brings to intricate trade and economic policy. A consummate professional, Thea is uniquely qualified to take on this critical role of enforcing the gains we negotiated under the United States-Mexico-Canada Agreement and setting a pro-worker path forward on any new trade agreements," said Trumka.
Lee holds a master's degree in economics from the University of Michigan at Ann Arbor and a bachelor's degree in economics from Smith College. Lee lives in Washington, DC, with her husband and two dogs. She has one daughter, who teaches middle school in Brooklyn. ■