A New York Post article in early May reported on testimony given by Alabama Amazon warehouse employee Darryl Richardson. Richardson testified before the National Labor Relations Board that the retail giant has made conditions worse since defeating unionization efforts in April.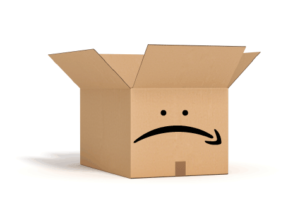 Richardson, a picker at the facility, testified that Amazon is now enforcing certain rules and policies he said were not previously enforced prior to the union election.
"Amazon is writing employees up for having their phone out of their pockets, for damaged parts, missing items," Richardson said during a video hearing before the Board.
Richardson, who has worked at the facility for a little more than a year, helped organize the union drive and was the first witness for the union at the hearing.
The Retail, Wholesale and Department Store Union (RWDSU) filed a complaint on April 19 citing 23 objections to the outcome of the union election, including claims that "Amazon created an atmosphere of confusion, coercion and or fear of reprisals."
In his testimony, Richardson claimed that Amazon tried to sway employees with perks like additional time added to lunch breaks and merchandise and treats like ice cream and cookies during the voting period in March. He said that those incentives were no longer available since the election has ended.
He also claimed that Amazon pressured employees to vote against the union and alleged that he witnessed an Amazon manager fill out a ballot on behalf of a worker stationed nearby.
Jennifer Bates, a second witness testifying on behalf of the union, said that Amazon solicited resignations from pro-union workers in what it called "the offer"—an exit bonus between $1,000 and $5,000 for both full and part-time employees.
Further testimony from Amazon employee Kevin Jackson could be grounds to overturn the election, says Wilma Liebman who chaired the NLRB under President Obama.
Jackson testified on May 14 that Amazon security guards used keys to open a USPS mailbox Amazon had installed near the entrance of the fulfillment center to collect ballots. According to Jackson, as he was leaving work one morning, he witnessed security guards approach the mailbox and saw an individual open a large box on the bottom labeled "1P."
The NLRB hearing is expected to last about two weeks, as the Labor Board hears from both Union and Amazon witnesses.
Bessemer Employee Collapsed, Died on the Job One Month After Union Vote
Just a few days before the NLRB hearing began, a worker at Amazon's Bessemer, AL warehouse collapsed while on the job. The employee was taken to the hospital where he later died.
According to news reports, Amazon said the worker, who has not been identified, had suffered a "medical incident" and that the employee hadn't given any indication he was sick.
Other employees at the facility told a different story on social media, "he was working at the station behind me then just disappeared. Next thing I know he's getting carried out on a stretcher." According to a news report, the worker went on the say, "they would not reenter the warehouse after witnessing the death."
In the same social media post, the employee said, "I cried at work… I can't do Amazon, I tried… Should've let that man go home AND EXCUSE his time the first time he mentioned that he didn't feel well." ■