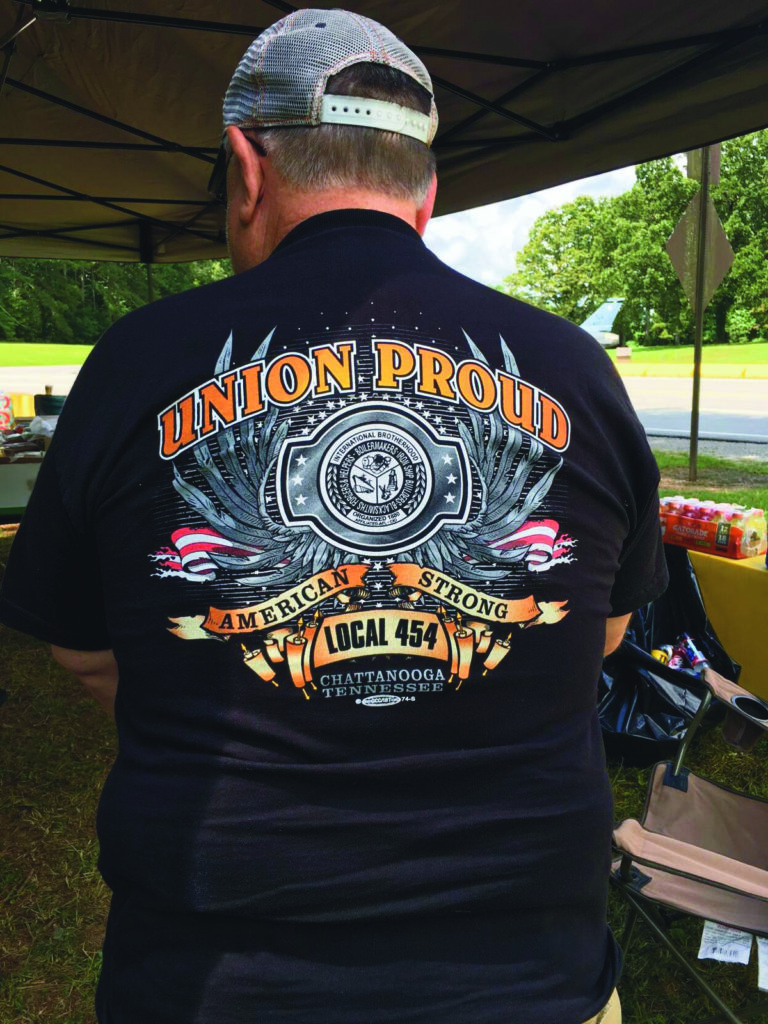 Members of the Air Engineering Metal Trades Council (AEMTC) ended their recent work stoppage after winning a contract they call the "best primary base contract in our 70-year history." The members had gone on an unfair labor practice strike against the Bechtel-majority-owned company, National Aeronautic Solutions/ Chugash, LLC, in early July. They ended their work stoppage at the Arnold Air Force Base in Tullahoma, Tenn., just two weeks later.
AEMTC representatives had cited bad faith bargaining practices, during negotiations and contempt by the company for the Council in its pursuit for fair wages, maintenance and control over health care premiums, benefits, and dignity in the workplace for its highly skilled workforce as the motivation for the strike.
The company NAS/Chugash had sought to cut employee disability coverage from 18 months to 12 months, which workers deemed to be a non-starter for them.
Metal Trades Department President Jimmy Hart said, "Strikers specifically took issue with proposed management cuts to employer/employee cost sharing plans and benefits to long-term disability insurance plans that workers and their families depend upon. These are some of the most dangerous jobs in the country and after two-weeks, I am pleased to report that the work stoppage at Arnold Air Force Base has been settled."
"The new contract, ratified by a three-to-one majority of the council members on Friday, July 16, represents the best-ever collective bargaining agreement on a prime base contract at Arnold Air Force Base," said Hart. ■