AMERICA IS AT ITS BEST
WHEN WE SAY AND SHOP

UNION YES!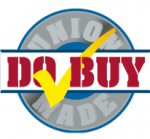 Buy Union
Look for these union-made-in-the-USA products and services while shopping. Buying union-made supports good jobs. America is at its best when we say and shop UNION YES!

Boycott List
The Department maintains and publishes the "Don't Buy" list of companies being boycotted and the products and services involved. In addition, you can see information on boycott updates.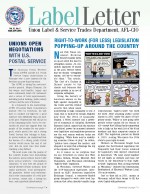 Label Letter
The Label Letter is the official newsletter of the Union Label and Service Trades Department, AFL-CIO. The bi-monthly publication is mailed to some 25,000 labor leaders, activists and union members six times a year.
"Our congressional mandate is to protect workers' rights, so we want to take them back to the place where they were before their rights were violated," National Labor Relations Board General Counsel Jennifer Abruzzo told CBS News Money Watch reporter Kate Gibson in an...
read more
Take the Buy Union Pledge
Take the Buy Union Pledge I pledge to buy union-made-in-the-USA whenever possible. I know that by purchasing union-made products and services I am supporting working families in my community and beyond. We all need to do our part. As union members how we spend our hard earned dollars makes a difference in the lives of our families, friends and neighbors. Our purchases also help keep good, middle class jobs here in the USA. I'll do my part to support working families by pledging to buy union.
The downside of globalization has long been apparent: diminished industrial capacity, job losses and service industry disruptions are major examples. Foreign-made goods from autos to tee shirts and services from call centers to medical testing would be better sourced...
read more