AMERICA IS AT ITS BEST
WHEN WE SAY AND SHOP

UNION YES!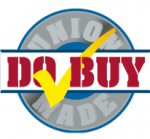 Buy Union
Look for these union-made-in-the-USA products and services while shopping. Buying union-made supports good jobs. America is at its best when we say and shop UNION YES!

Boycott List
The Department maintains and publishes the "Don't Buy" list of companies being boycotted and the products and services involved. In addition, you can see information on boycott updates.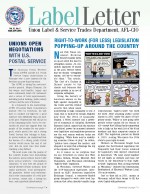 Label Letter
The Label Letter is the official newsletter of the Union Label and Service Trades Department, AFL-CIO. The bi-monthly publication is mailed to some 25,000 labor leaders, activists and union members six times a year.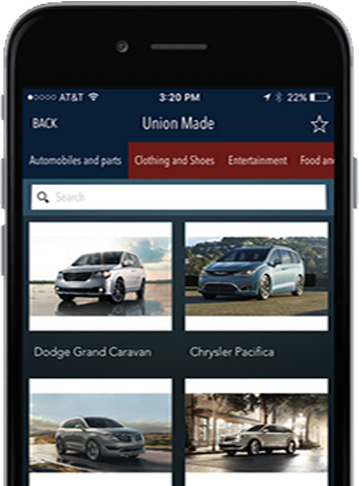 Union Label Has an App
The Union Label and Service Trades Department, AFL-CIO has developed a new mobile app. The app is your source for news and information from the department. Within the app, you can search for union-made products and services. As well, you can quickly find the latest boycott information, copies of our newsletter, and a handy form to add your union-made product(s) or service to help other union members to buy union. We will also alert you to breaking news and important information when you allow "push notifications."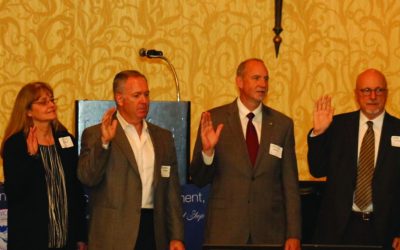 The Union Label and Service Trades Department's 70th Convention's message was clear to all who attended: We must use the power of the boycott and the power of solidarity to achieve improvements in workers' lives. Speeches from Missouri AFL-CIO President Mike Louis,...
read more
Take the Buy Union Pledge
Take the Buy Union Pledge I pledge to buy union-made-in-the-USA whenever possible. I know that by purchasing union-made products and services I am supporting working families in my community and beyond. We all need to do our part. As union members how we spend our hard earned dollars makes a difference in the lives of our families, friends and neighbors. Our purchases also help keep good, middle class jobs here in the USA. I'll do my part to support working families by pledging to buy union.
Assaults on the First Amendment continue as Republicans tried again unsuccessfully to pass Marco Rubio's Combating BDS Act, a measure designed to protect Israel. Unfortunately, an act that criminalizes boycotts in one sphere may lead to criminalization of other...
read more